To edit existing Salesforce data from the Sidebar, first search for the Contact/Lead record you'd like to edit. To begin, type in their email address or name in the search bar at the top of the Yesware Salesforce sidebar. If there is only one option, it will bring you directly to that individual's Contact/Lead record. If there are multiple options, select in the list the one you'd like to view and that will bring you to their Contact/Lead record.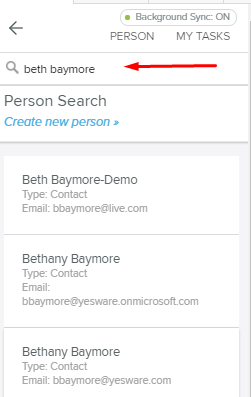 If you are clicked on an email from or to that recipient, their Contact/Lead page will already be displayed in the Sidebar so you won't need to search for them.
At the bottom left of the Salesforce Sidebar, select the "Edit" button. Make the necessary changes and click "Save" at the bottom left. All edits made in the Salesforce Sidebar will be reflected in your Salesforce environment.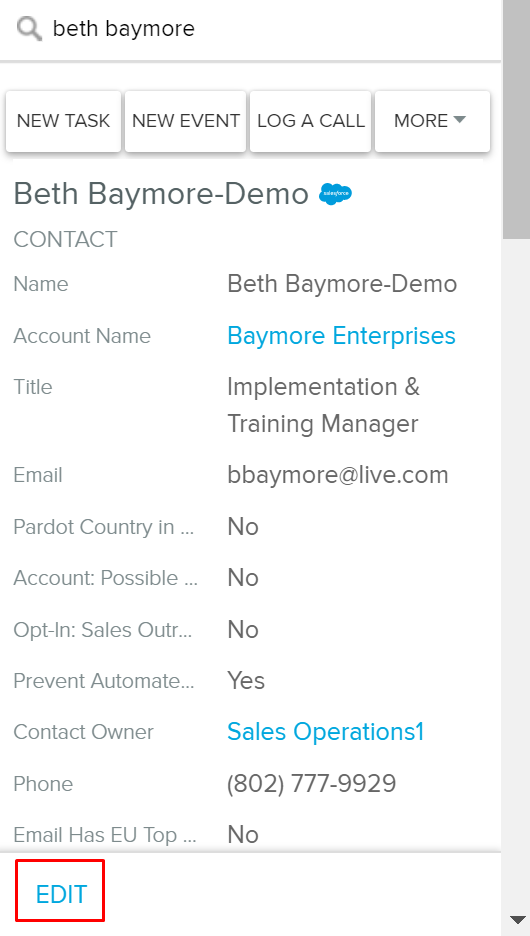 You can also make edits at the Account level by selecting the "Account Name" from someone's Contact page and then selecting "Edit."