If your emails are not automatically syncing to Salesforce, please ensure that you've enabled Send to Salesforce.
To enable this functionality in Gmail:
Click the "Yesware" menu at the very top of Gmail and select "Preferences"
Navigate to the "Integrations" section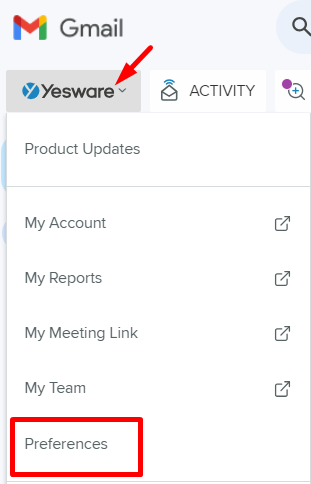 3.Under "Salesforce," make sure you've switched the toggle to the "On" position
4.Authenticate to Salesforce if you have not already done so, which will link your account
5.Click "Save & Reload"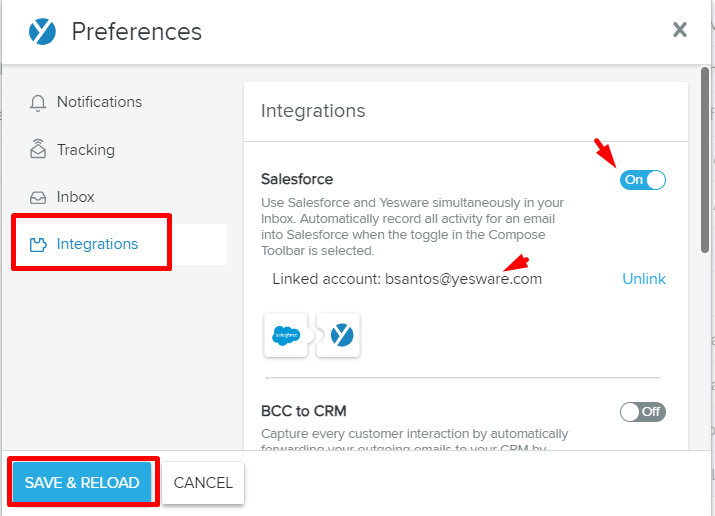 You can also go to Salesforce Preferences on our app-site, click "Deauthorize" next to where it says "Authenticated for Salesforce user: [your email address]" and then reauthorize. This might jumpstart your connection and get things back up and running again.
If the problem persists, you may want to ask your Salesforce administrator to ensure that your user profile is API access enabled. From there, please reach out to our Support Team to assist by clicking "Submit a Request" in the upper right of this Help Center page.
Please note, we will not sync emails to Salesforce to someone with the same domain as you or to someone who does not have a Contact or Lead record in Salesforce.