Once the recipient opens and views a presentation, you will be notified through the Yesware Activity Feed at the top of Gmail. You will be able to view the presentation reports by selecting the presentation name in the right section of the Activity Feed for the message. The report will include a summary of how many people were sent the presentation, how many views the presentation received, and the average time spent viewing the presentation. We also provide engagement per page and per user.
You can also find the presentation report in the top right corner of the original email by clicking on the eyeball icon and through the Tracking Report on your account.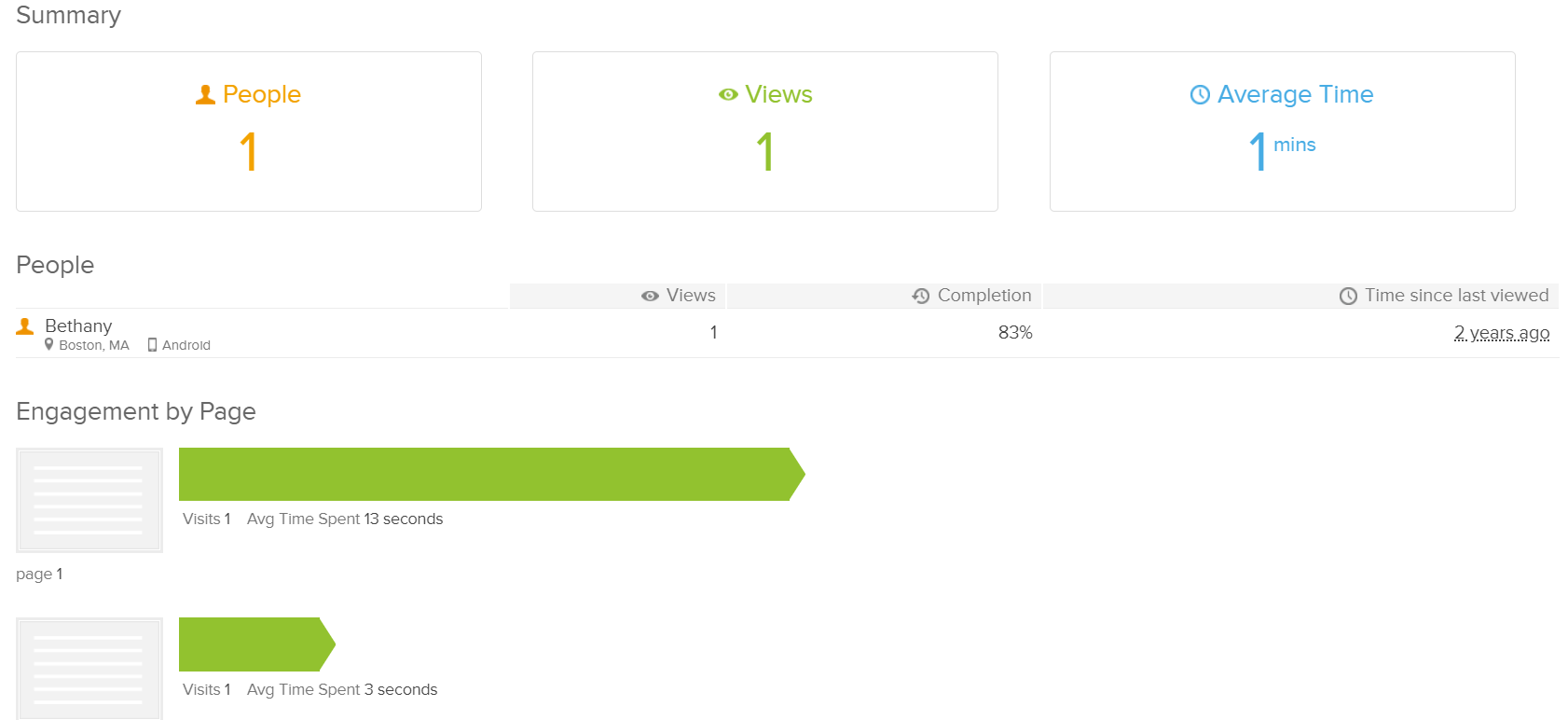 The presentation view report will also be synced to Salesforce if you are on the Enterprise plan with Salesforce Sync enabled.