You can easily create a new Contact or Lead directly from the Salesforce Sidebar in Outlook.
First, use the search bar in the Sidebar to confirm that the Contact/Lead doesn't already exist in your Salesforce environment. The best bet is to search by the email address. Once you have confirmed that the individual does not already have a record, click "Create new person."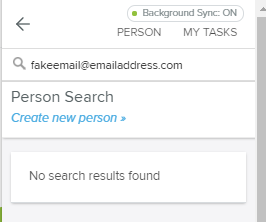 From there, select if you want to create a Contact or Lead by clicking the "Create as Lead/Contact instead" button and then fill out the Salesforce fields with as much information about the Contact/Lead as you know - the more details you fill out, the more complete the picture will be. Our Salesforce Sidebar is reflective of your individual Salesforce environment so it will have all of your required and custom fields.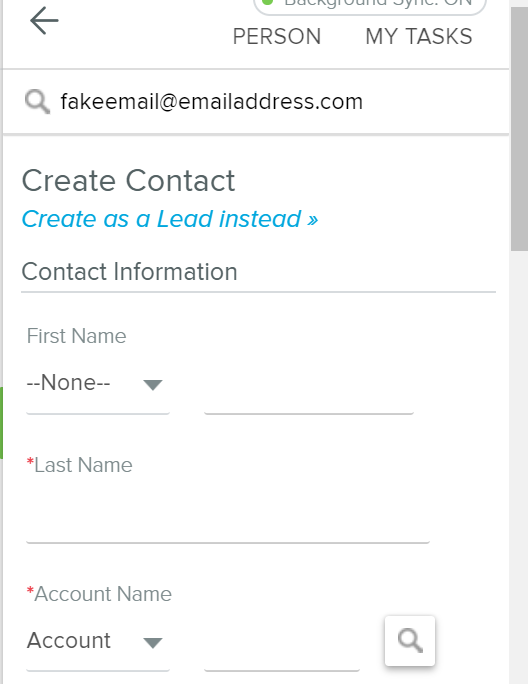 Don't forget to hit the save button when you're finished!