Our Enterprise plan integrates directly with Salesforce.com, the world's leading CRM provider.
Not a Yesware user yet? Try a free trial.
We also offer a variety of CRM solutions for our Pro and Premium users by using our BCC email feature to automatically send a copy of your emails into your CRM. If your CRM provides a BCC email address or unique Dropbox address, we can send a copy of your outbound messages into the CRM.
Using this feature, you will no longer need to manually add the BCC address to all your emails. After a quick setup, we will take care of this for you and all your outbound emails will be sent to your CRM.
To set up the BCC to CRM feature:
Using the Yesware drop-down menu in the top left corner of Gmail, select Preferences
Go to the Integrations section
Turn "BCC to CRM" to ON
Input your unique BCC address
Click "save & reload"
Ensure that the "CRM" button is checked in your Gmail compose window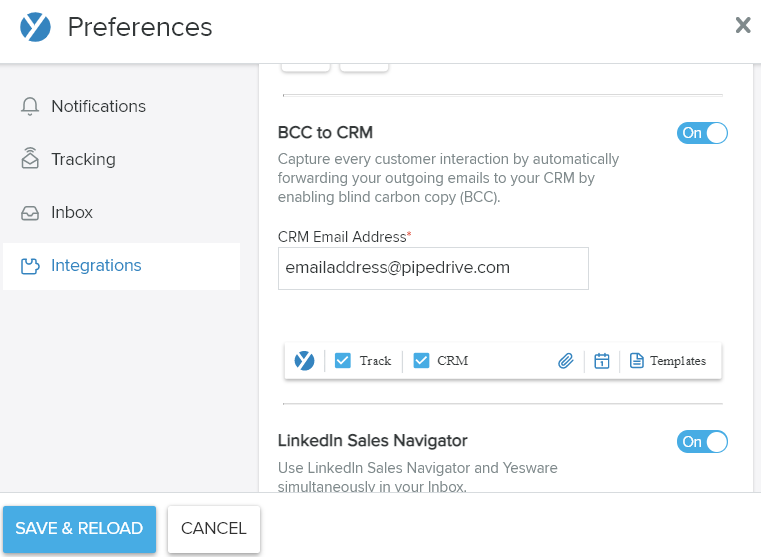 Here are the instructions for finding that unique address in popular CRM tools:
We don't currently integrate with CRMs like Microsoft Dynamics because they don't support the email BCC feature that we use to sync email.