Yesware will automatically sync the meeting with the Contact or Lead in Salesforce associated with the first email address added as a guest to the calendar invite. You can also manually select a Contact, Lead, Account, or Opportunity.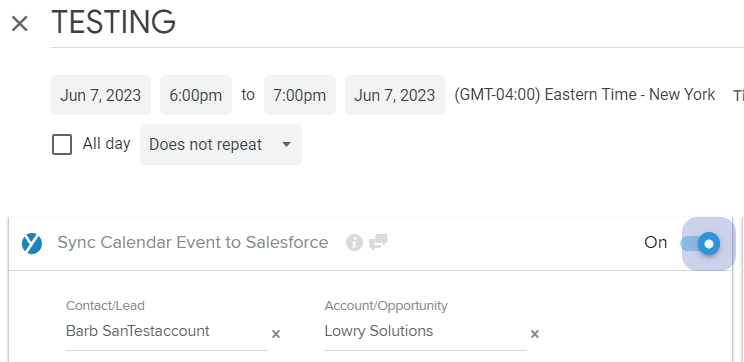 The meeting can be found in the "Open Events" for the corresponding record in Salesforce until the date/time of the meeting has come and gone, and then it will show up in the "Activity History." If no match is found and you don't manually enter a record, then it will sync the event to Salesforce with no associated Contact/Lead and Account/Opportunity.

All Events that Yesware logs into Salesforce using Calendar Sync will have "[event synced]" added to the Description field of the event in Salesforce. This notation is only added to the Salesforce event and is not included in your Google Calendar event.