In addition to Yesware's own reporting functionality, we've created a Managed Package for Salesforce, that will add custom Yesware reports & dashboards to the reporting dashboard in your Salesforce environment. These reports will give account managers and team leaders the ability to pull Yesware activity right from Salesforce, giving them valuable insight into rep activity and messaging success.
This free and easy-to-set-up app on the Salesforce AppExchange helps you to instantly visualize what's working across your team. Please note, you do not need to install this package to use Yesware. It is simply an optional feature you can add to your Salesforce environment.
Click "Get It Now" to install 4 free reporting dashboards by Yesware. If you experience any issues, contact support@yesware.com for immediate assistance.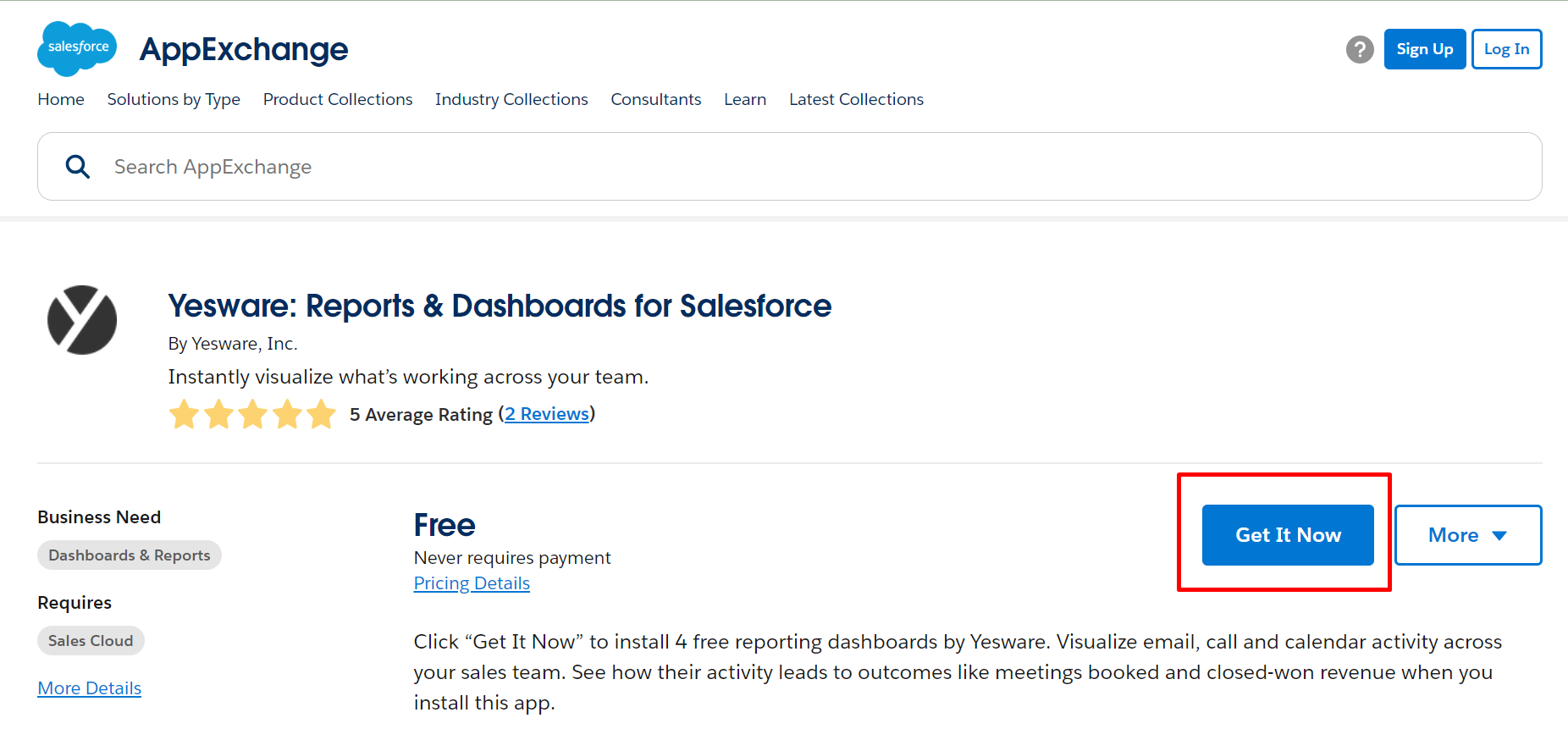 WHY INSTALL THIS PACKAGE?
We designed these dashboards to work for you immediately upon installation without any configuration required. You will gain access to 4 dashboards with a total of 40 reports. Visualize email, call, and calendar activity across your sales team. See how their activity leads to outcomes like meetings booked and closed-won revenue.

WHAT REPORTS AND DASHBOARDS ARE INCLUDED?
- Activity Dashboard includes 12 reports
- Templates Dashboard includes 12 reports
- Campaigns Dashboard includes 6 reports
- Meetings & Opportunities Dashboard includes 6 reports

HOW DO I SYNC ACTIVITY TO THE DASHBOARDS?
As long as you have enabled the Salesforce integration on your account, your Yesware activity will automatically sync to Salesforce, filling in the reports.