Yes - you are able to move the location of the "Send with Yesware" button, but only on the desktop version of Outlook for PC. To do this:
Open a new Compose Window, right click in the Outlook ribbon and select "Customize the Ribbon"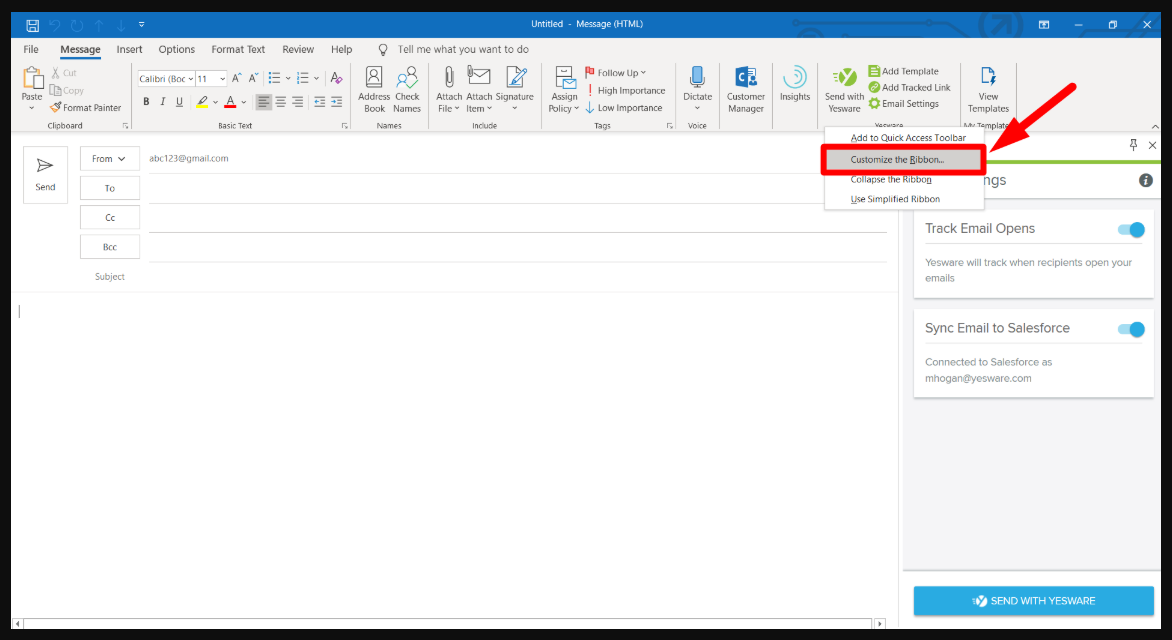 Click and drag the word "Yesware" up the list, to your desired position in the ribbon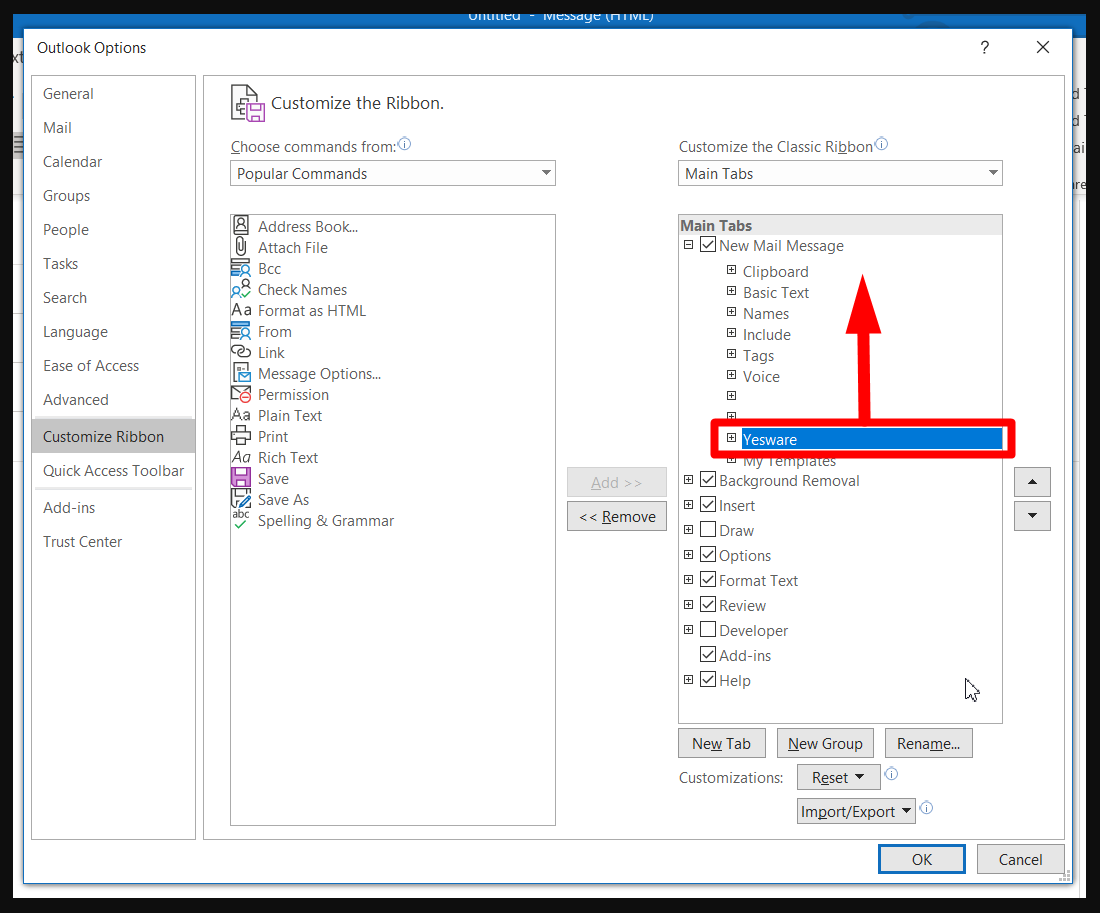 Click "OK" to close the window. Yesware will now appear further to the left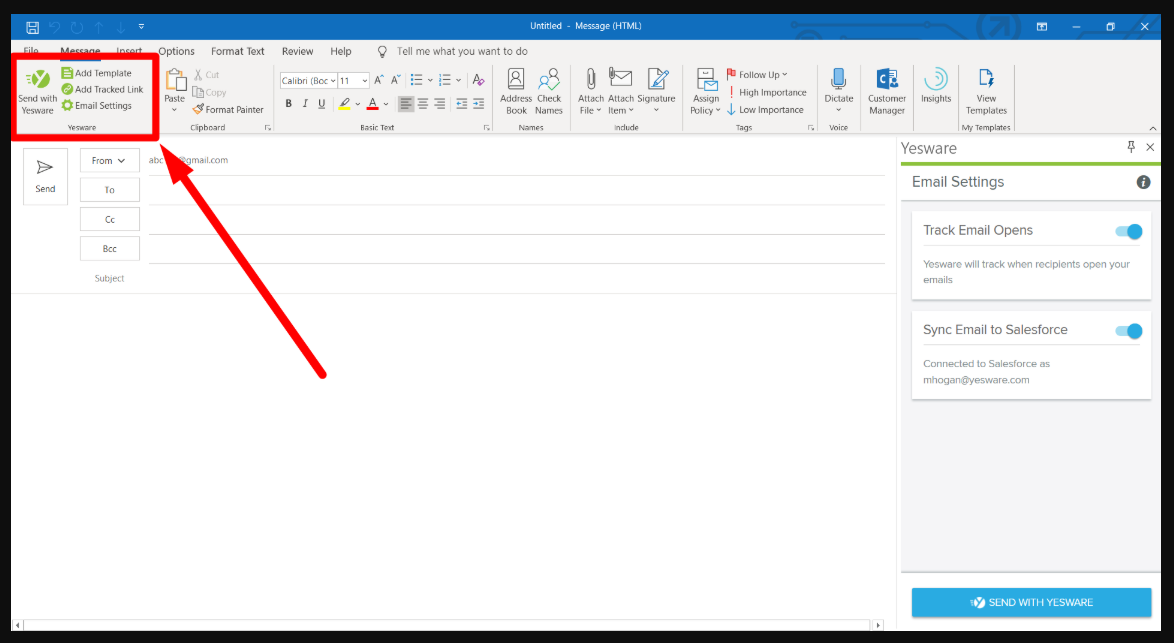 Find the Send with Yesware button frustrating?
You might be eligible to use the regular Outlook Send button to send a tracked email, instead of the Send with Yesware button.
You only have to use the Send with Yesware button to track your emails:
If you use Outlook's Mac Desktop App

We will keep you posted on when you can switch to using the Outlook send button, but at this time, it is TBD.
Don't want to wait? Use Outlook Web Access or reach out to support@yesware.com and ask for Direct Install.

If you are not yet on Outlook's Version 2008 (Build 13127.21064) or above