Tracking can be turned off for an already sent, individual message from your Activity Feed by selecting the message and sliding the Tracking toggle to the left. By toggling off tracking, events, link clicks, presentation views and notifications related to this message will no longer appear.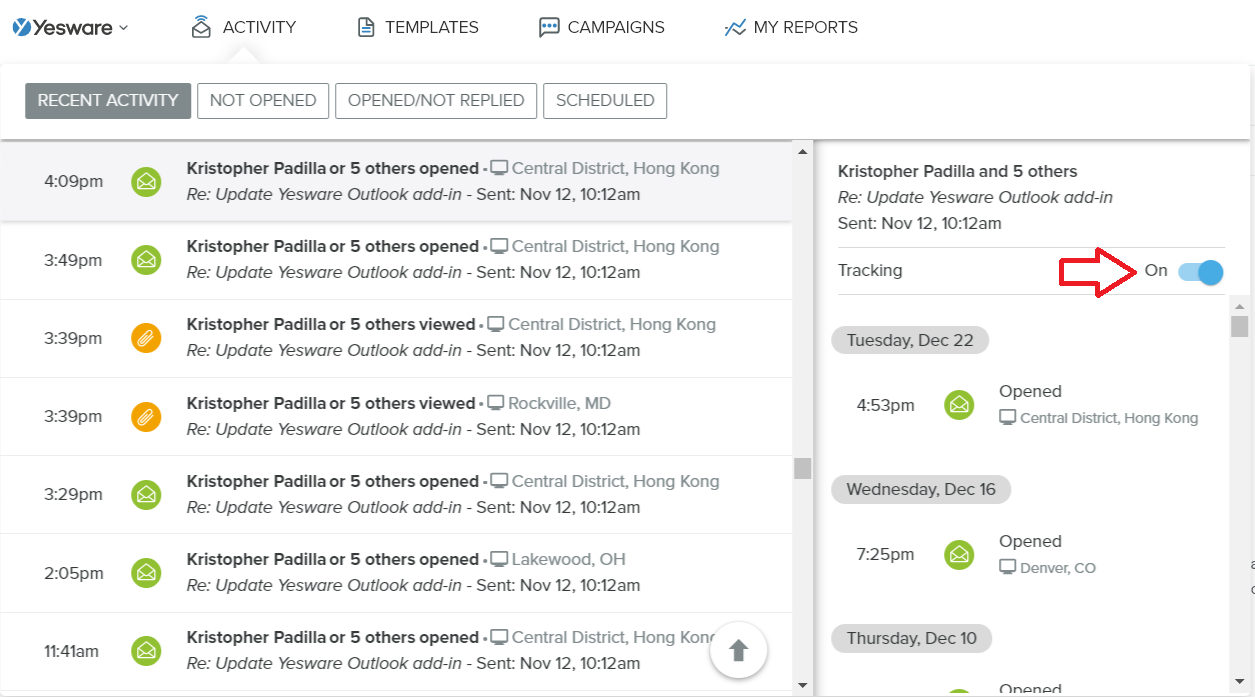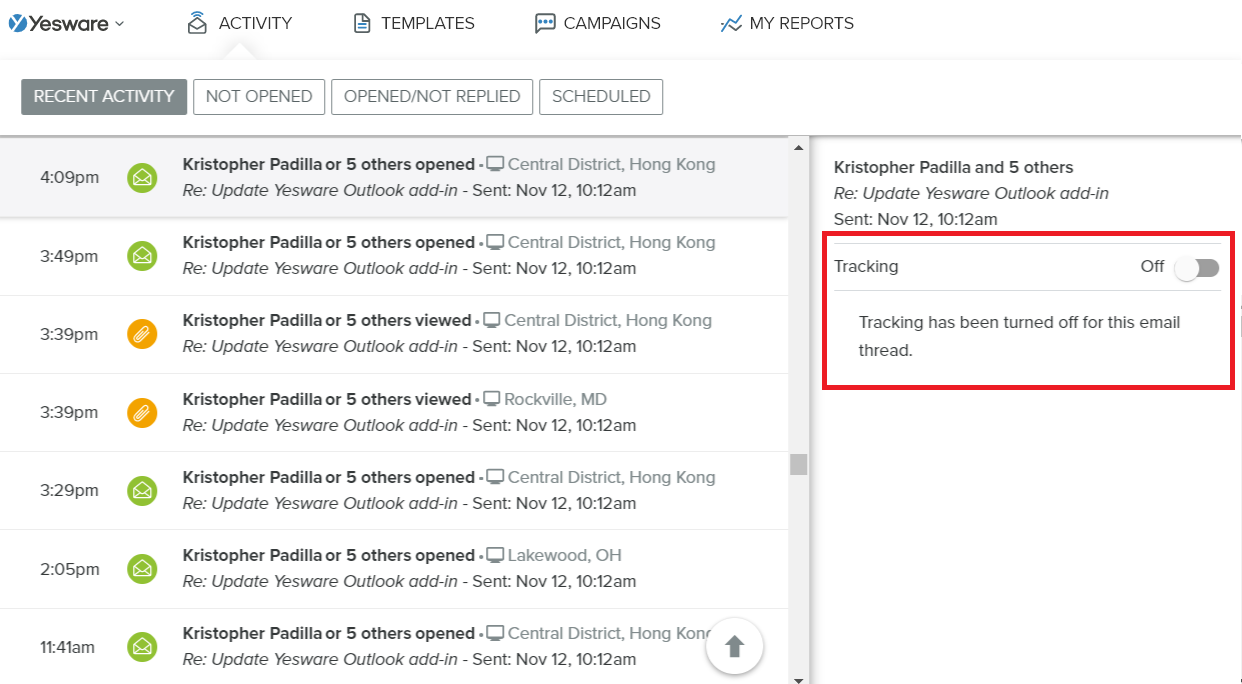 You can also disable it from within a thread, by clicking on the Tracking icon at the top right of the thread, and then toggling OFF Tracking.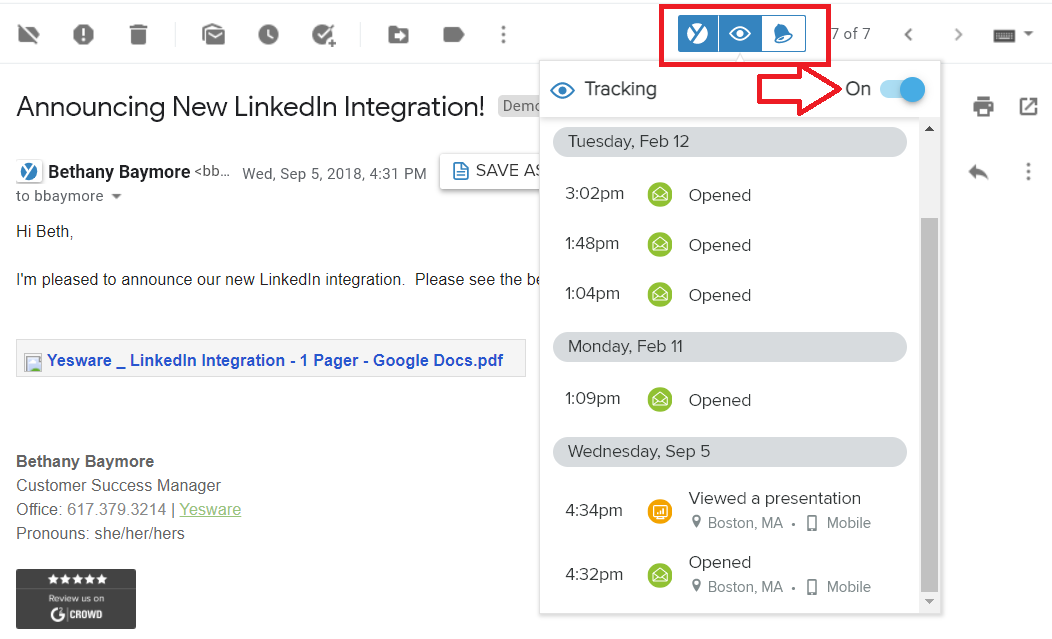 You can disable tracking in a brand new message by un-checking the "Track" checkbox that's to the right of the small Yesware icon in the lower left of the compose window before you hit send.

If you never want to track messages, you can turn off tracking for all emails by going to the Yesware drop down in the upper left of Gmail, choosing "Preferences," then "Tracking," and set "Track Opens" to OFF.