As a Yesware user, you can create, edit, and manage your Personal Templates. If you are a Team Leader, you can create, edit, and manage Team Templates and folders.
In Outlook, click the "Open Templates" button in your ribbon. On the page that opens, find and click the Template you'd like to move, select the "More" button at the bottom of the window, and then choose "Move Template." Choose where you'd like the Template to now live by selecting the folder name in the dropdown menu that appears. Click "Move Template."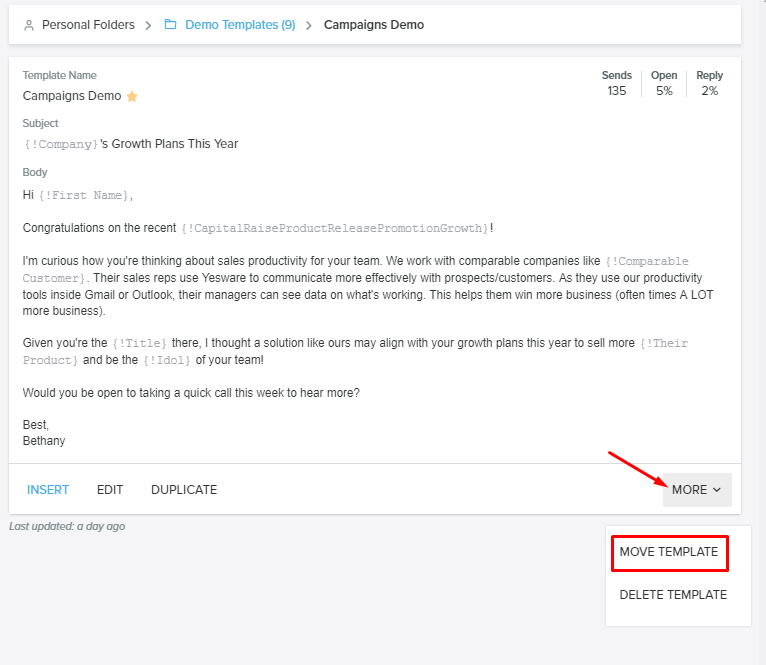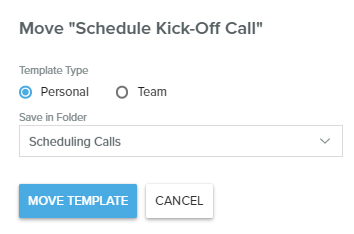 Please note - to move Templates to a Team folder, you must be a Leader on that Team.
Reordering Templates within a folder is accomplished by navigating to the folder and selecting the "Custom Sort" button in the upper left. This will let you drag and drop Templates to get your desired order.