One of the available touch-types in Campaigns for Gmail is a Manual email. Unlike an Automated email, a Manual email requires some human intervention to get it sent. You may consider using a Manual email instead of an Automated email if you want to add a personalized attachment, insert some extra notes of personalization, or simply give it a once-over before you send it out.
To take action on a Manual email, you must go to the Campaigns tab of the Yesware sidebar. If you've just added Manual tasks, don't forget to refresh the sidebar. From there, select the to-do card for your manual email and click "Email."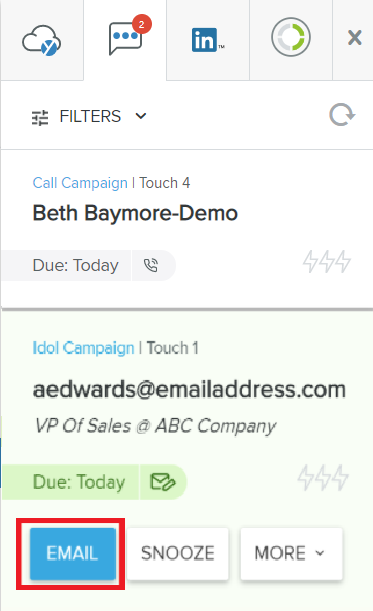 This will pop out a compose window with the content you already created in the Campaign. You can then add any finishing touches and click the "send" button.