Yesware Contacts is the 'address books' for your emails, where you can view a contact's info, keep track of your past interactions, and log important notes. Find it on your Yesware app site's Contacts tab.

A contact profile is automatically created for an email address when an email is either received or sent out by you.
By clicking on a contacts email address you will be taken to their profile page, where you have access to contact information, a timeline of your interactions, and a place to take notes.

You can update a contact's profile at any time, simply click into detail portion you wish to modify and hit 'Enter' when completed.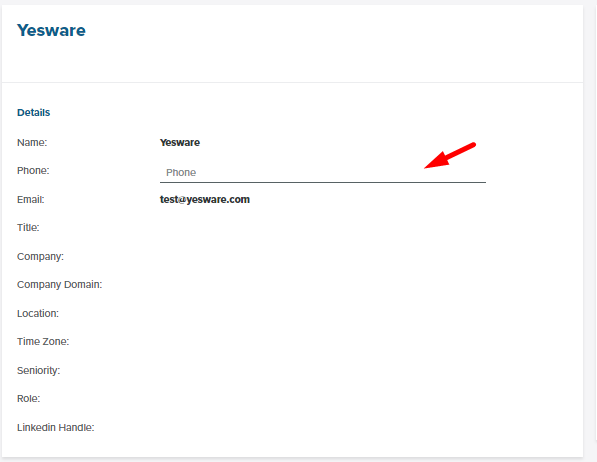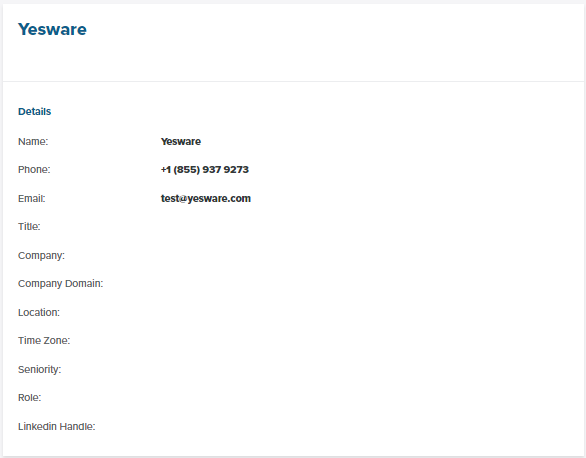 You can use the Contact Timeline to see all activity with the contact, showing you a list of messages sent, replies received, and meetings booked aggregated by the email recipient.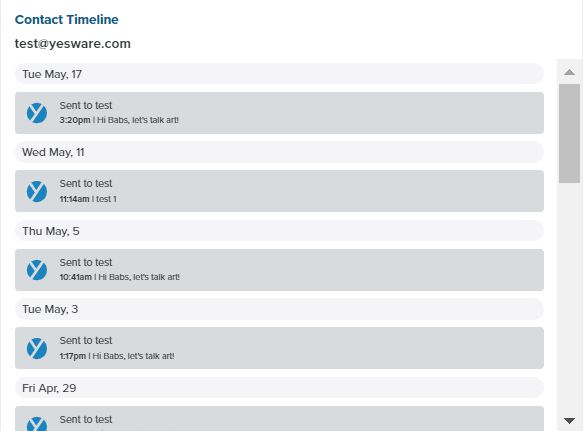 You can add/edit information into 'NOTES' simply by clicking into the body of the feature and typing your information in. To make sure the changes stick hit 'SAVE.'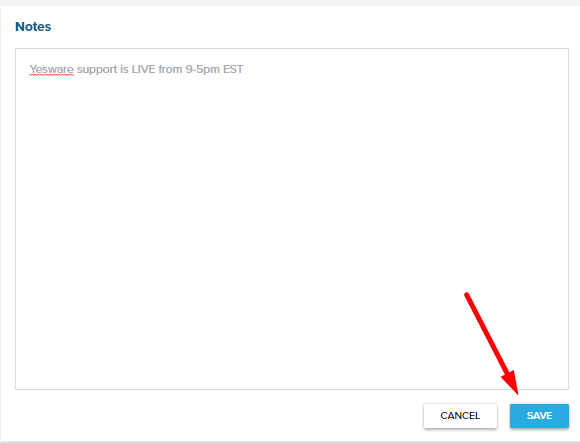 If you wish to create a NEW Contact for someone who has not yet reached out to you or vice versa. Use the 'NEW CONTACT' button on the right of the page to get started.

Fill in the required Info (Email Address) along with any other details you have on them. Click 'Create' to generate the contact.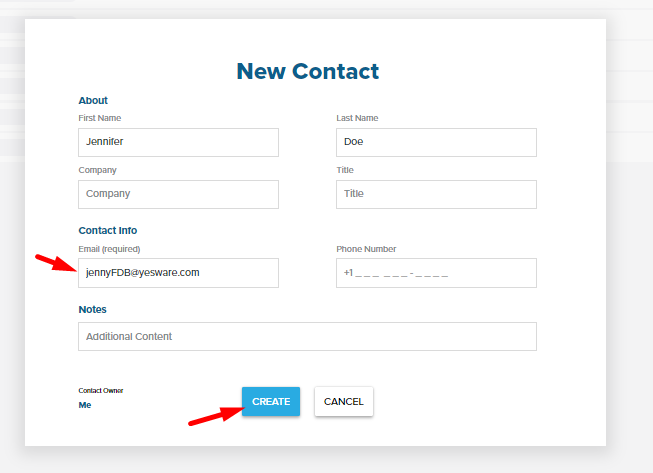 NOTE:
This is a BETA version of the product. We would love (and need) any feedback you have for us on this feature, in order to create the BEST version of it for you.
Currently Yesware Contacts does not interact with Salesforce. However, if you think it should, let us know how you would want it to work with SFDC.
Click on the SHARE YOUR FEEDBACK button if you have some!