Yesware Contacts is your inbox's new address book. You can view a contacts profile, keep track of past interactions, add users to campaigns, and log important notes from your Yesware sidebar or the app site.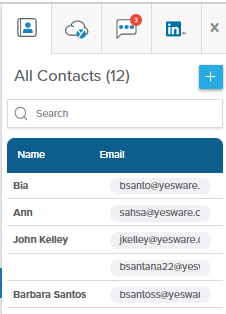 USING CONTACTS ON GMAIL INBOX
Setting Up
Click on the Y icon to open your Yesware sidebar. Click on the phone book icon to view the Contacts tab's directory.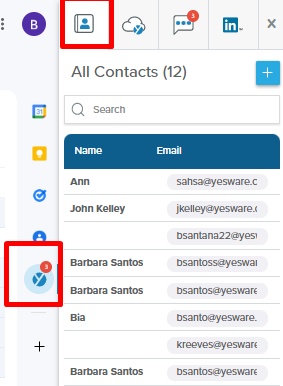 On the directory's main mage you can use the search bar to find a profile by name or email address.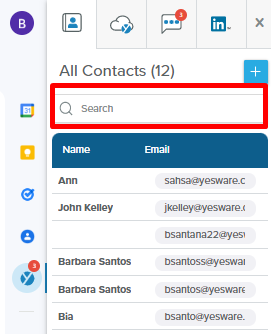 Editing Contacts
Click on the desired contact to see their details.

You can update a contact's profile at any time. Simply click into detail portion you wish to modify and hit 'Enter' when completed.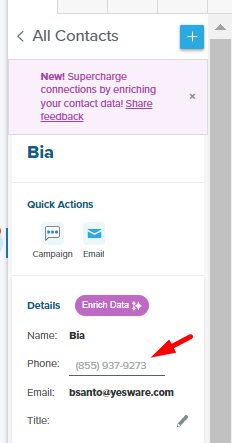 (Coming soon: Currently users must manually add information for contacts. Using the ENRICH DATA button users can autofill the gaps of missing or unknown information. Enrich Data works off of pre-paid credits that account owners can purchase for their accounts)
Creating Contacts
A contact page is automatically created for when sending out or receiving emails from a new recipient.
However, you also have the option to manually create a contact page.
To get started click on the add icon located on the top right corner.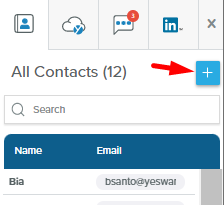 The only require field to create a new contact is the email address. If you have additional information for contact like Name, Last Name, Company, Title, or Phone Number, make sure to add it in.

(If you are the majority of the contact's information, be sure to take advantage of the ENRICH DATA feature when it debuts.)
Utilizing Notes and Timeline
While optional, we highly recommend keeping your contacts sidebar open at all times. When viewing an email, your contacts page will automatically pull the contact's page for you.

When writing to them you can use this to reference their contact details, as well as see your contact timeline and notes you have written about them.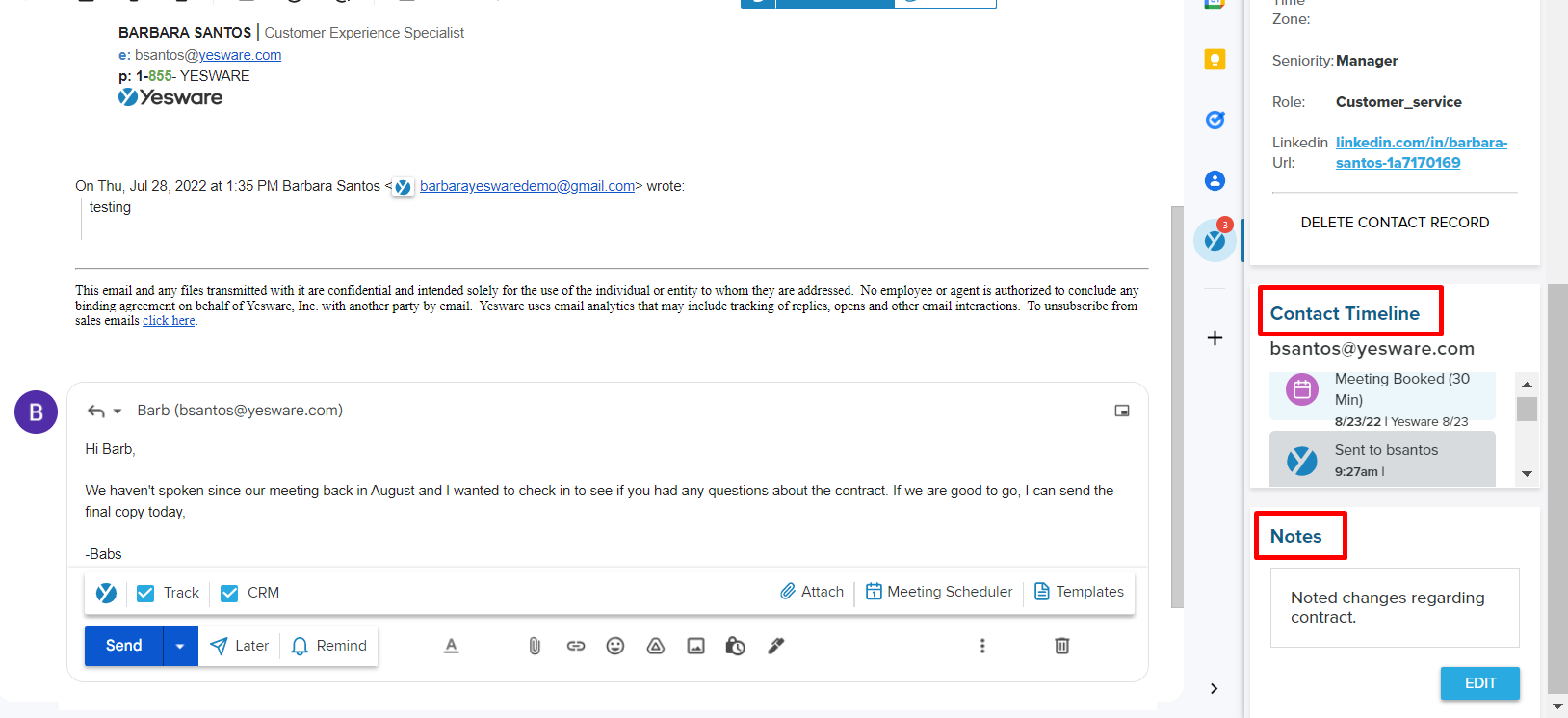 Quick Actions
Under 'Quick Actions', you can find 'campaigns' and 'email' button. Use these buttons as a shortcut to add a user to a campaign or to start a new email with your contact.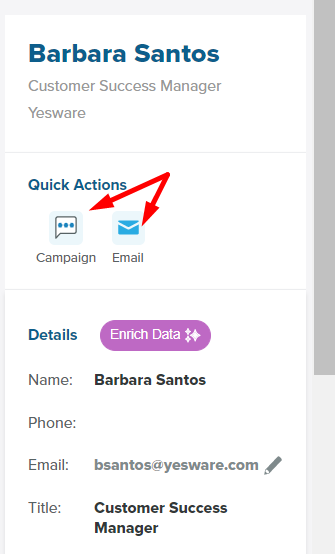 USING CONTACTS ON THE APP SITE
From the app site, click on the contacts tab.

By clicking on a contacts email address you will be taken to their profile page, where you have access to contact information, a timeline of your interactions, and a place to take notes.

You can update a contact's profile at any time, simply click into detail portion you wish to modify and hit 'Enter' when completed.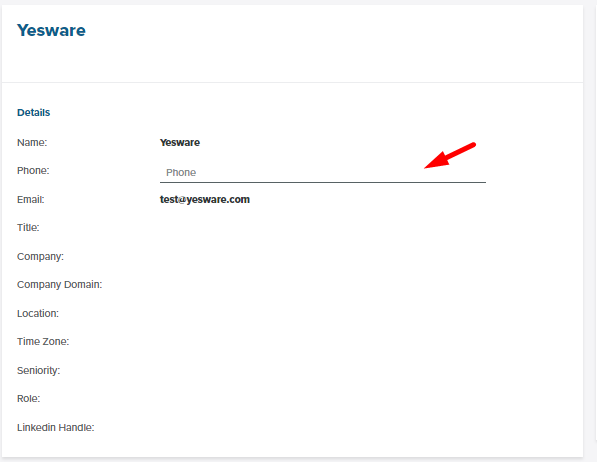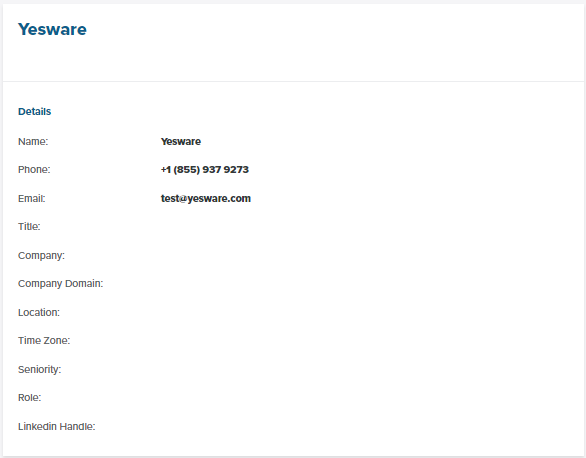 You can use the Contact Timeline to see all activity with the contact, showing you list of messages sent, replies received, and meetings booked aggregated by the email recipient.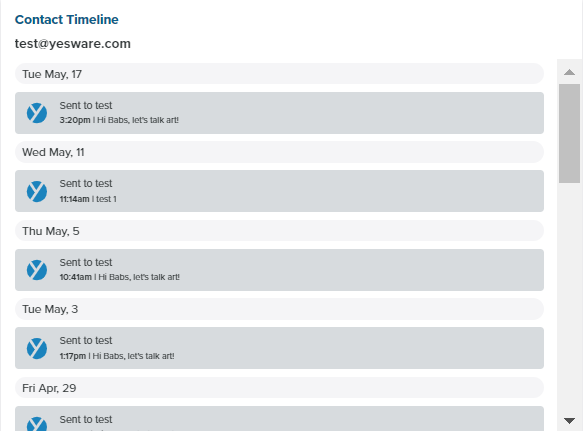 You can add/edit information into 'NOTES' simply by clicking into the body of the feature and typing your information in. To make sure the changes stick hit 'SAVE'.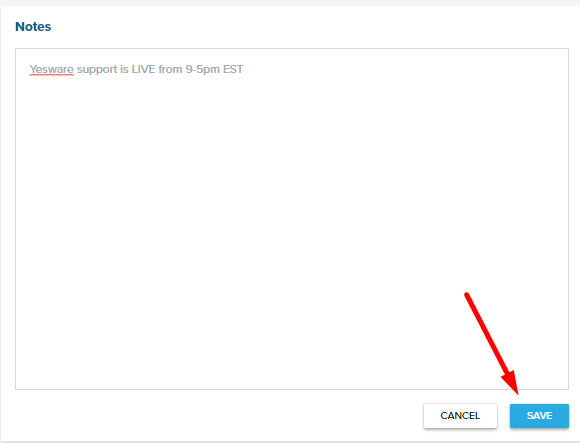 If you wish to create a NEW Contact for someone who has not yet reached out to you or vice versa. Use the 'NEW CONTACT' button on the right of the page to get started.

Fill in the required Info (Email Address) along any other details you have on them. Click 'Create' to generate the contact.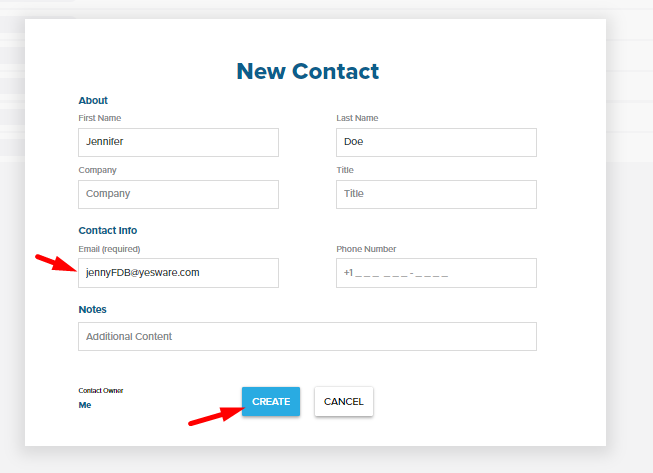 NOTE:
This is a BETA version of the product. We would love (and need) any feedback you have for us on this feature, in order to create the BEST version of it for you.
Currently Yesware Contacts does not interact with Salesforce. However, if you think it should, let us know how you would want it to work with SFDC.
Click on the SHARE YOUR FEEDBACK button if you have some!