If you find the "Send with Yesware" button frustrating, you might be eligible to use a different version of Yesware that allows you to instead use the Outlook Send button to track and sync your emails.
You only have to use the Send with Yesware button to track your emails: if you use Outlook's Mac Desktop App or if you are not yet on Outlook's Version 2008 (Build 13127.21064) or above.
If you are a Mac Desktop user and do not want to use the Send with Yesware button, there is another option for you. You can use Yesware "Direct Install." If you are on an Outlook version below 2008 (Build 13127.21064), we recommend updating to a more recent build to use the standard send button. If your team is unable to update the build number, you could also add Direct Install.
To be eligible to use Direct Install:
You must be an O365 user - cannot be on Exchange
Your O365/Microsoft version must be 1910 or higher
Your Windows version must be 1903 or higher
If you meet these requirements, you'll need to add the Direct install version and remove your current Yesware O365 add-in by following the below steps. Please note, you'll still have access to the same great features you know and love from the version you're currently running including Templates, Campaigns, Meeting Scheduler, and Reporting. The only experience that will change is the sending of tracked and synced emails - leaving the SwY button in the past!
STEP 1: Select 'Get Add-Ins'

STEP 2:
Select 'My add-ins' and then 'Add a custom add-in'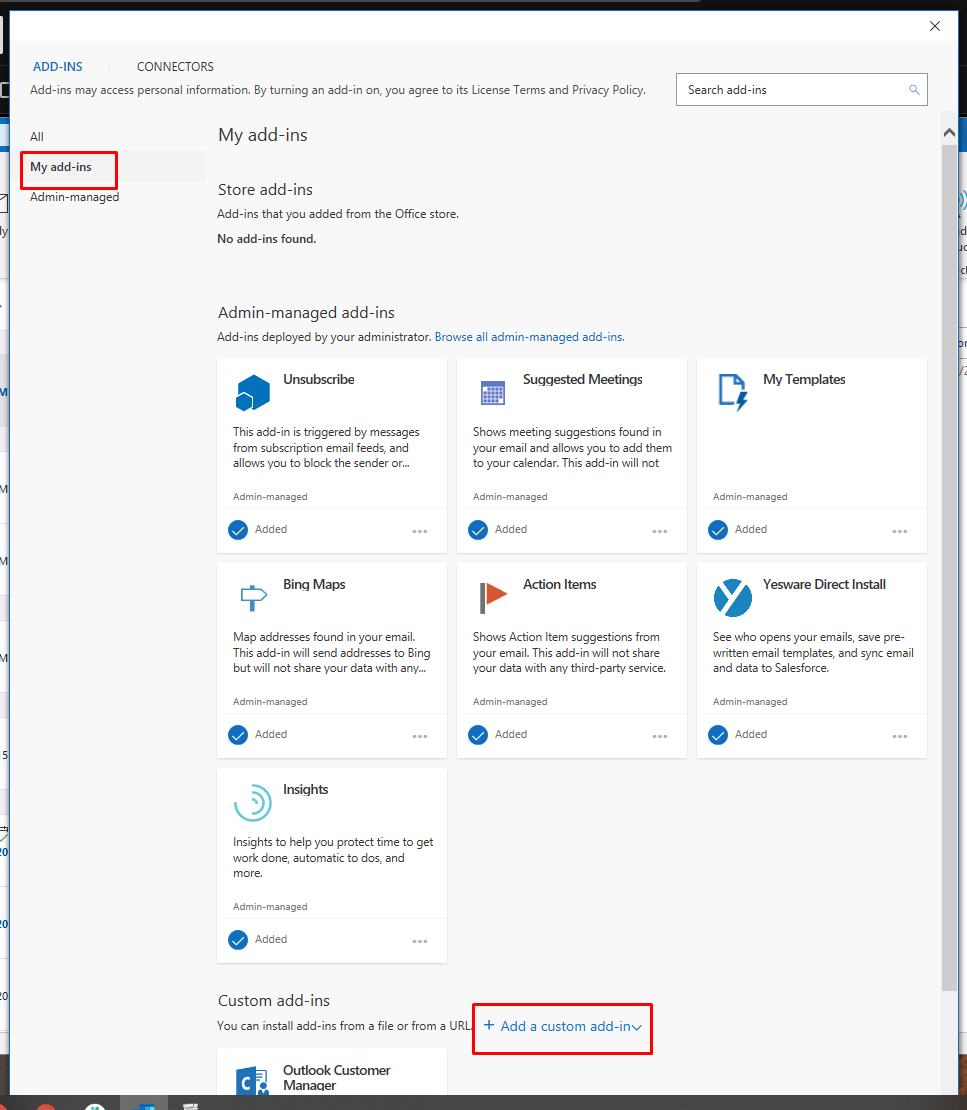 STEP 3: Select 'Add from URL'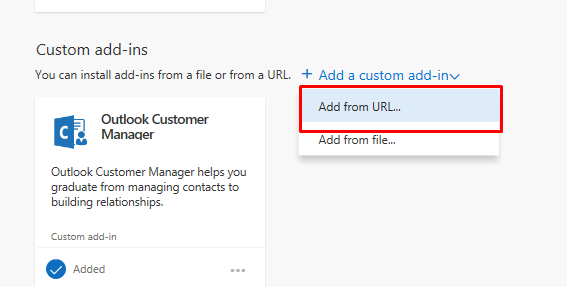 STEP 5: Remove your existing Yesware add-in, titled 'Yesware - Easiest to Use Sales Software'. This will make your life simpler and will make your Outlook a bit faster. We save all of your tracking events, Campaigns, and Templates, so you won't lose anything by moving to Yesware Direct Install.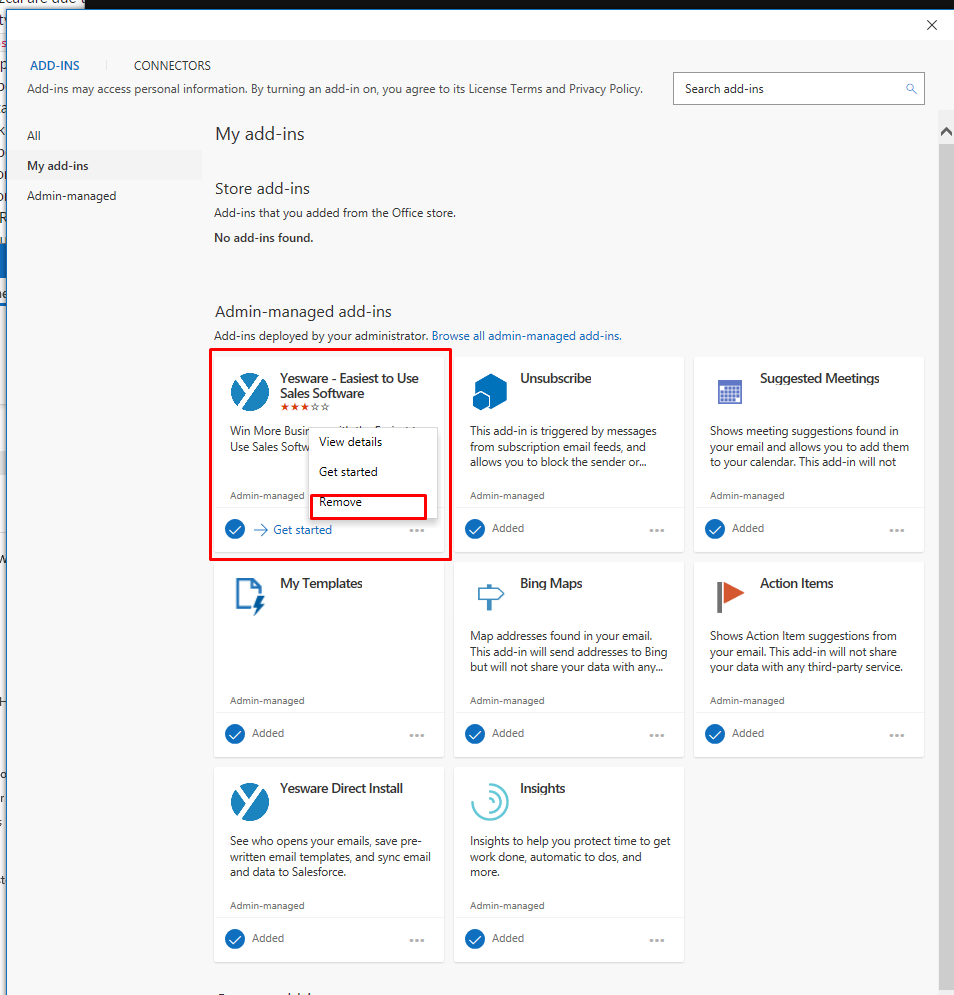 Step 6: Open up Yesware Direct Install, log in, and send a test email by clicking the Outlook Send button