One of the available touch types in Campaigns is a Phone Call. This touch type will create a task reminding you to call your recipient. At the time of the call, you will be able to log the call and its outcome. For Enterprise plan holders, we will help you log the call to Salesforce.
To take action on a Phone Call task, you must go to the Campaigns tab of the Yesware sidebar. If you've just added Manual tasks, don't forget to refresh the sidebar. From there, select the to-do card for your Phone Call and click on the word "Call."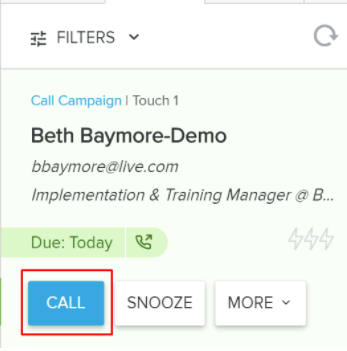 If your recipient has been added via Salesforce and if there is a phone number for the recipient in Salesforce, the phone number will display. If your recipient was added via CSV and you've included a "Phone" column (must be "Phone" and not "Number" or "Phone Number") with information listed, it will grab and display that phone number. Otherwise, you'd get the phone number however you would normally get a phone number to make a call.
After you've clicked on the word "Call," a box will open that includes your talking points that you put together when you created the Campaign so you can reference them when making the phone call. For Enterprise plan holders, you'll also have the Contact/Lead record at your fingertips for context.
Select the outcome of the call, which will impact whether or not the next stage of the Campaign gets sent, and add any applicable notes from the call. By clicking "Save and Log," you are saving the outcome of the call, checking the task off your to-do list in the Sidebar, and giving yourself the option to log the call to Salesforce.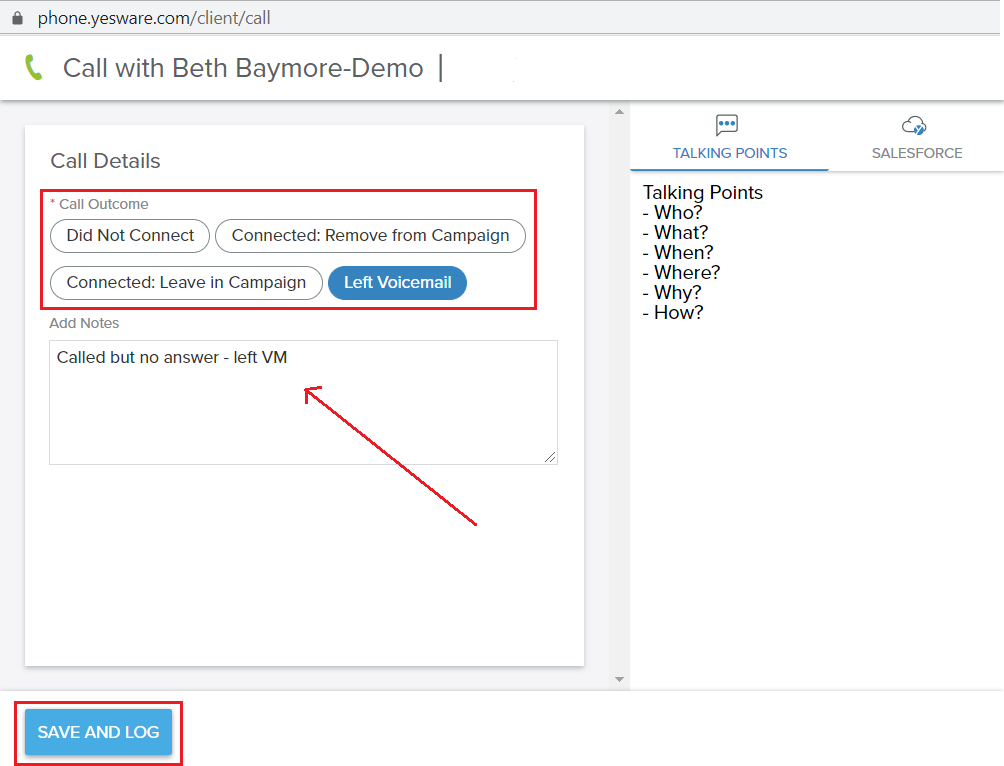 For Enterprise plan holders, don't forget to hit the second "Save" button that pops up at the bottom of the Salesforce tab; this will log that call to Salesforce.