If you've already installed Yesware for Outlook via www.yesware.com/install, please follow the following steps in order to locate Yesware in Outlook Web Access (sometimes referred to as the Web App). You can also use the "get add-ins" button to add Yesware to the web version of Outlook.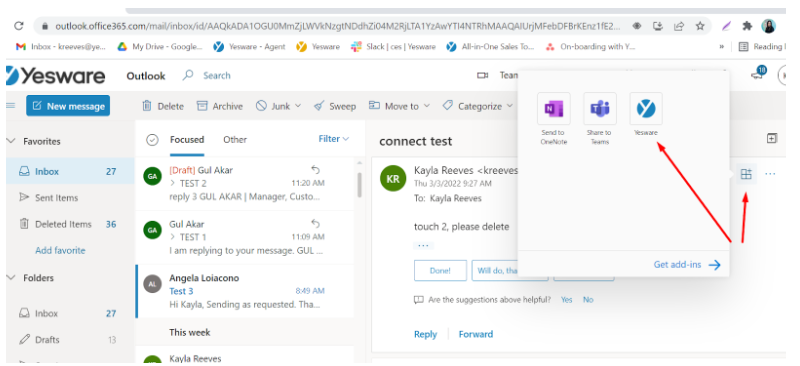 NOTE: There are 2 Yesware Sidebars that will NEED to be opened and pinned. Your 'inbox' sidebar is visible when you are in your inbox. It shows you events in real time (opens, link clicks, attachment views). Your 'new message' sidebar is required to be open when sending out a tracked email, it also allows you to add tracked attachments, tracked links, along with making use of the meeting scheduler and templates.

INBOX SIDEBAR
1.) Single-click any email so that it previews on the right hand side
2.) Click on the Yesware icon in the email > 'Open Yesware'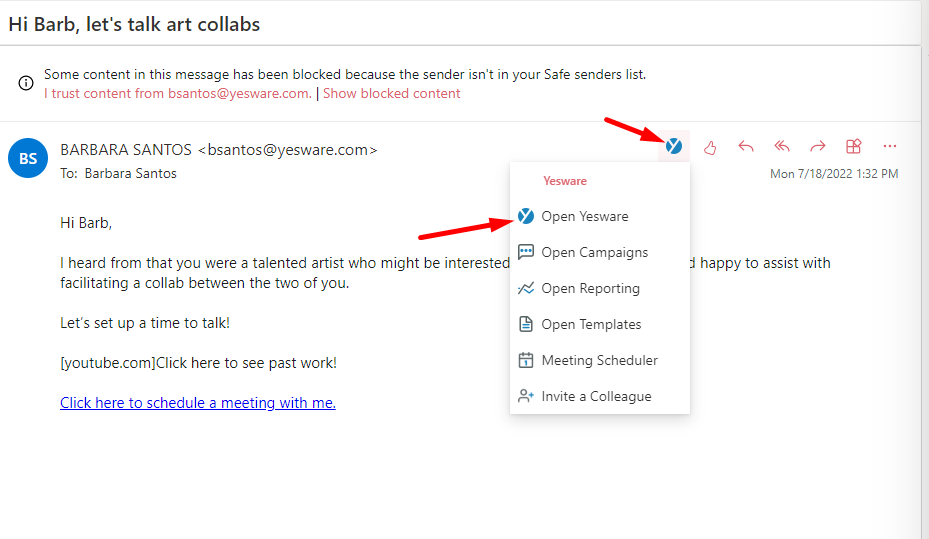 3.) When the sidebar opens, click the push pin icon on the top right to pin the sidebar to your Outlook so you don't have to go digging for it every time.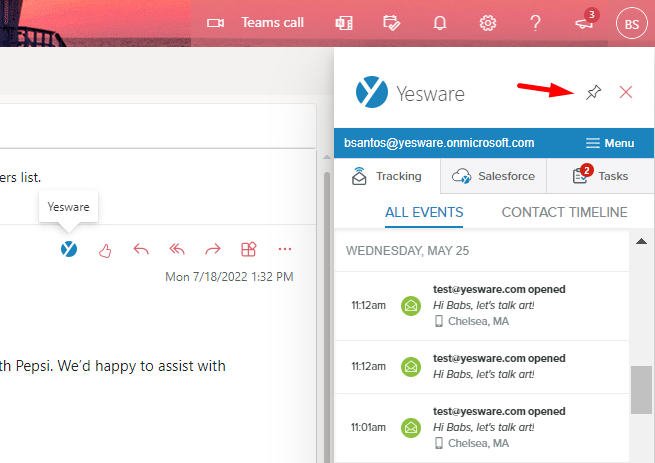 NEW MESSAGE SIDEBAR
In order to send a tracked email this sidebar MUST be opened and pinned. You should use an 'ON' button to confirm that the tracking function is on. (If you are an SFDC Yesware Enterprise user, you will also see an ON button confirming your SFDC is connected.)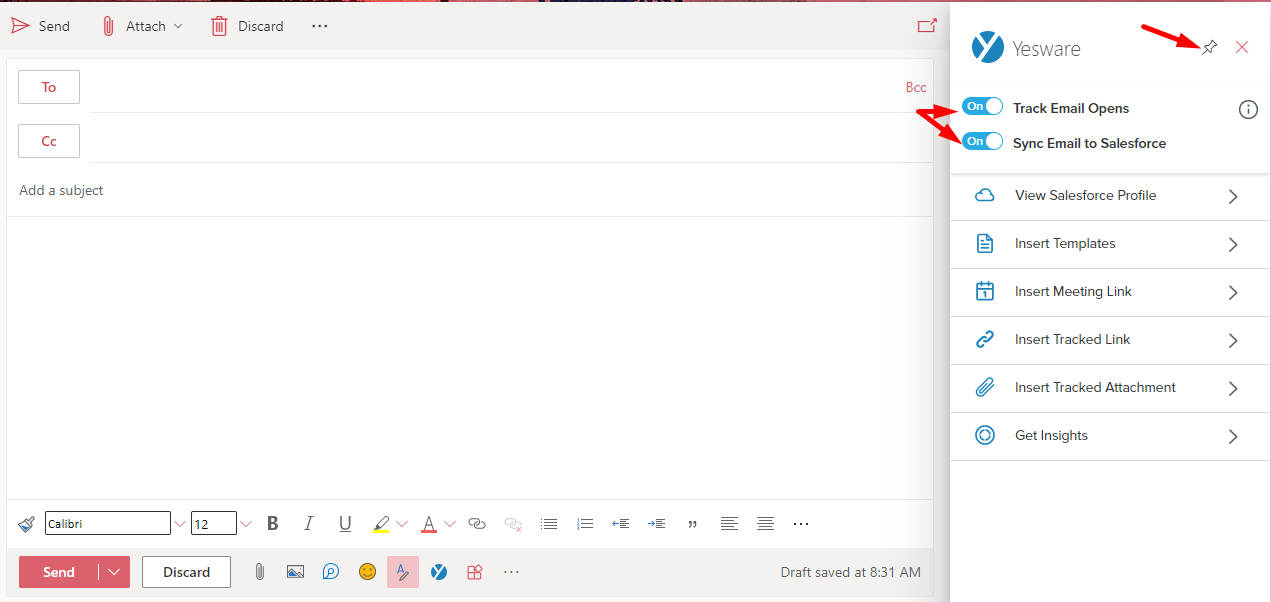 1. To open the 'New Message' sidebar click on the Yesware icon on the bottom right of the compose page > the 'open sidebar.'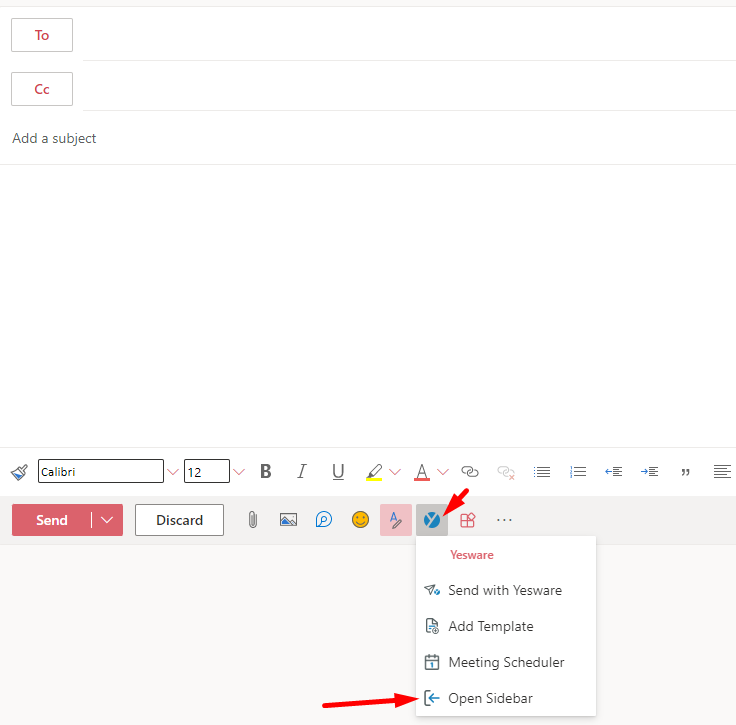 2. Once it is opened pin it down, so it will always show up when you are composing a new email or replying to one, assuring tracking.