If you're using the Outlook Web App, you can still access the Yesware Sidebar from your inbox.
Not a Yesware user yet? Try a free trial.
First, you must be clicked on an email. When you're viewing that email, click on the ellipsis in the upper right corner of the message: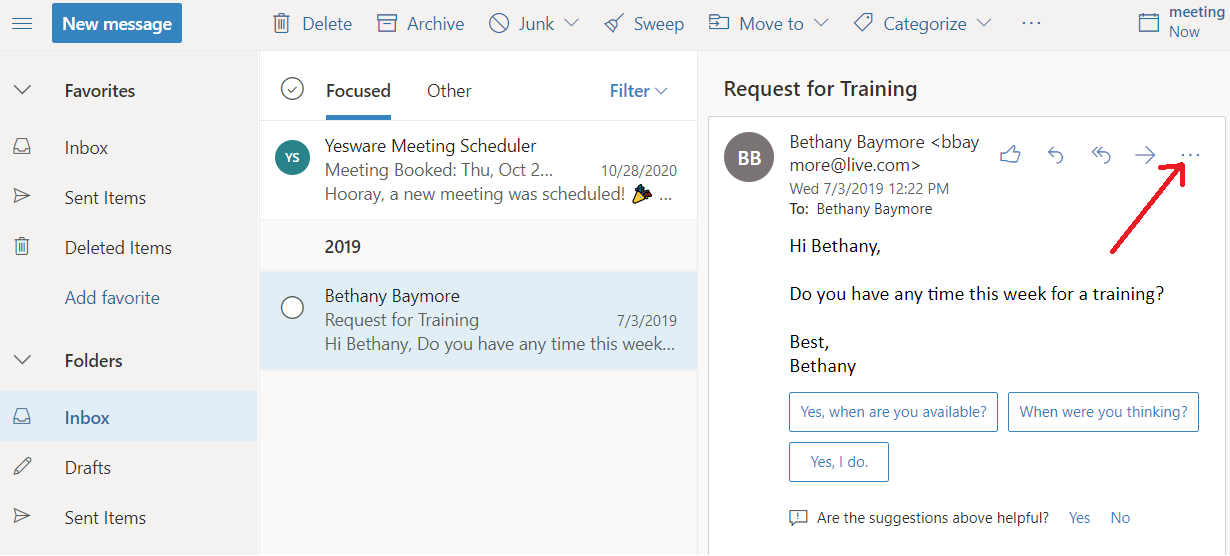 Scroll down until you see "Yesware" and hover over it. From here, click "Open Yesware."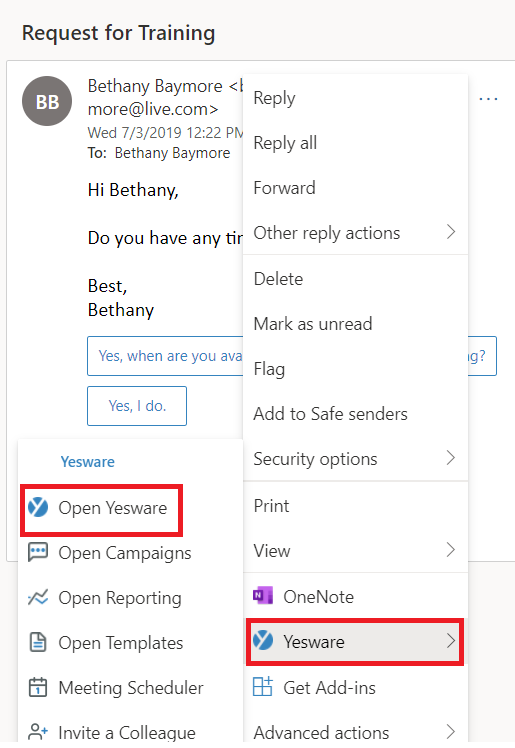 This will launch the Sidebar. From here, you'll be able to access the Tracking Feed, Salesforce Sidebar, Campaigns, Templates, and more. Use the pushpin icon in the upper right to freeze the Sidebar in place.